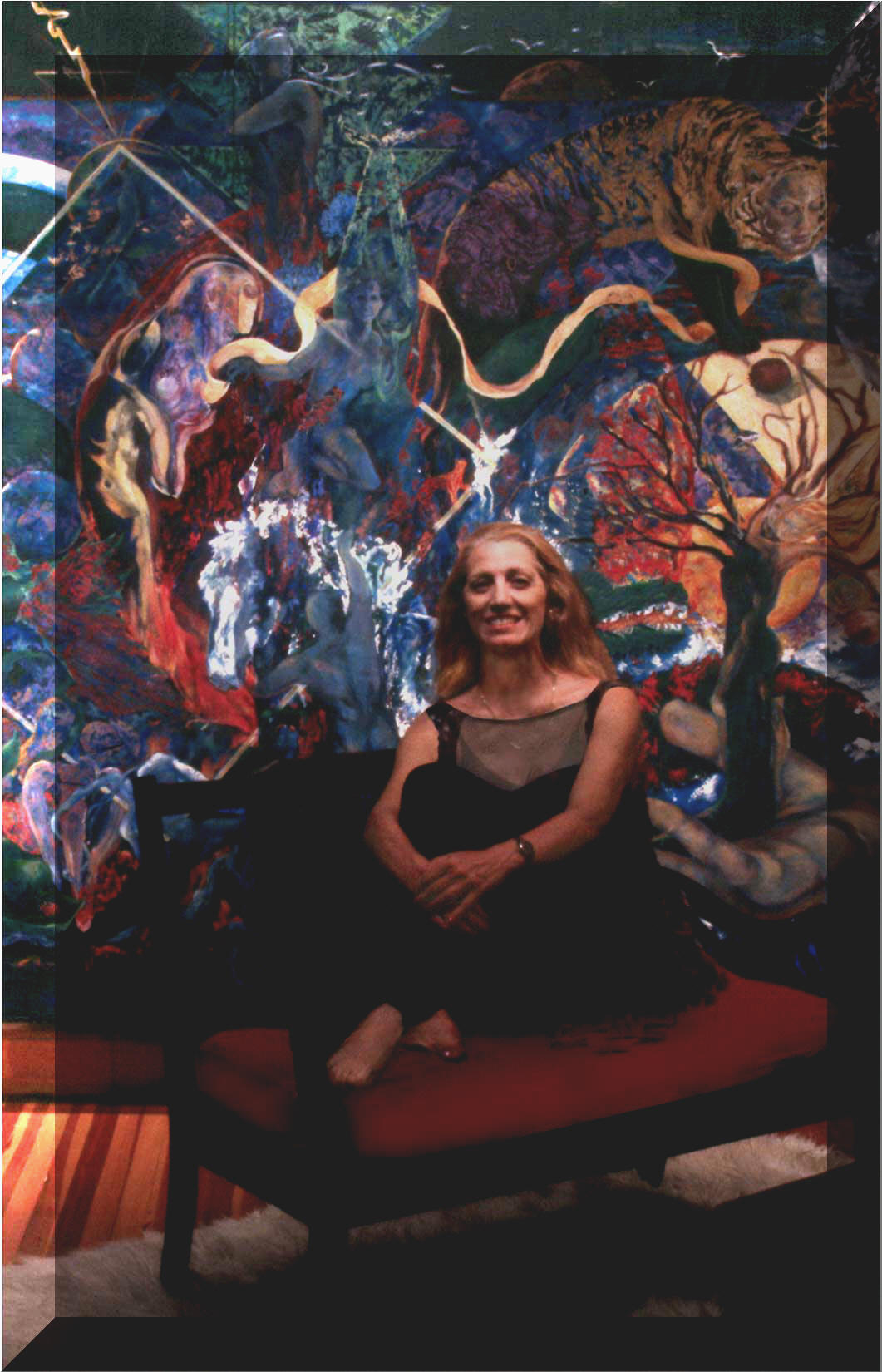 Taken from an article by The Herald Gazette, February 15, 2005
Artwork by local artist and poet, Carol "Cara" Wubbena, was seen as a short feature this month on "State of the Arts." a quarterly arts program on GPB.

Mitchell Zastrow, Director of Photography at GPB, featured the artist's fourteen foot painting, "Watching Itself Discover Truth." Details from the painting, the artist's poetry read by Dr Jeanne Beckwith and music by her son, composer James Wubbena and musical ensemble were used on the program. All are part of a performance entitled "Folded Wings, A Journey of the Spirit," Carol hosts public and private groups for the performance at Cara Studios. Tours of her unique studio/gallery, home in an historic Carnegie Library are also given. Click on buttons below for more ore information.
"State of the Arts" is produced by Georgia Public Broadcasting, Channel 30. It highlights artists, art events and arts facilities in Georgia.


GPB Online Stream Click on February 2005 and then Cara Studios



Folded Wings, the event

More "In the News"

Artist Bio